State of the art breeding services for mares and stallions
You get but a few chances each year to begin a viable pregnancy and one chance a year for a successful outcome. Getting the best reproductive care available is a priority.
Quick Look at our services
Mare care from breeding to foaling
Semen collection, evaluation, shipping, freezing and storage
Infertility work ups for mares and stallions
Embryo transfer, Oocyte retrieval, In vitro embryo production (ICSI)
All mare breeding services- AI- fresh or frozen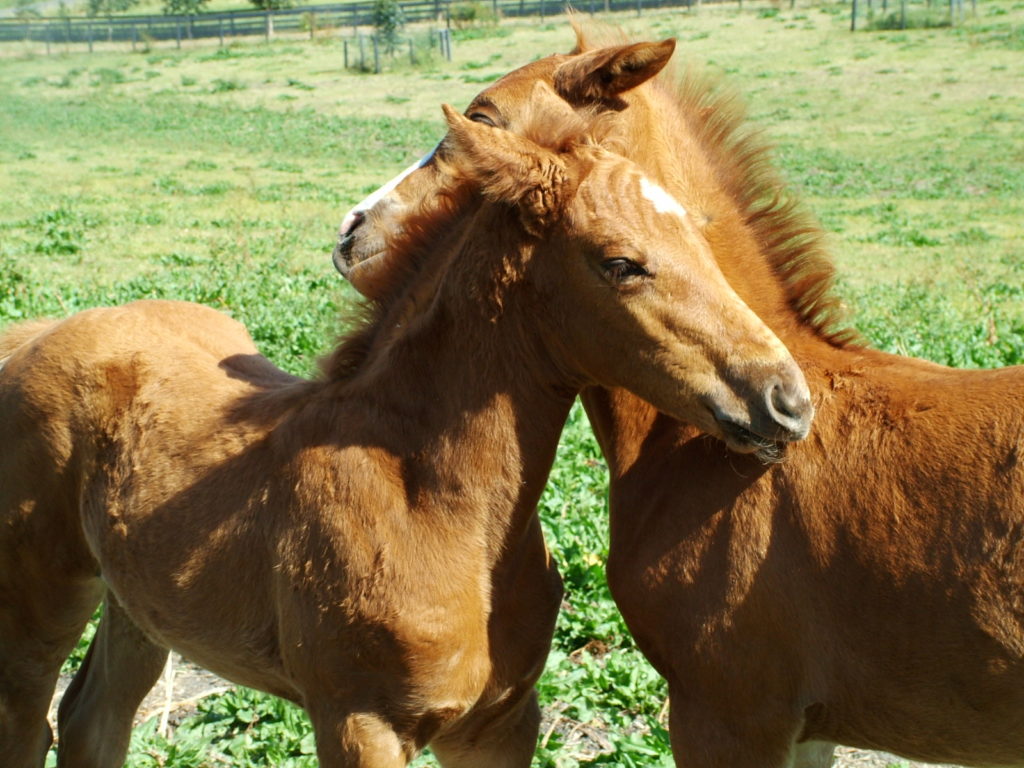 For the last fifteen years breeders on the central coast have depended on The Equine Center to be there from beginning to end and it has been our pleasure to see the results.
Whether you are one of our large commercial breeding farms or breeding a mare for the first time The Equine Center is here to make sure your experience is a success.
The Equine Center offers the following services:
Mare Care Available:
Breeding Evaluations
Infertility work ups and treatment
Artificial Insemination (AI) with fresh or frozen semen
Mare care from breeding to foaling
Twin pregnancies identification and resolution
Ultrasonography fetal sexing
High risk pre-partum mares
Neonatal Intensive Care Unit (ICU) available 24/7
Stallion Care Available:
Full management and care
Semen collection, evaluation, preparation and shipping
Stallion sexual behavior problems investigation and resolution
Semen Freezing and storage (Long term and short term)
Investigation of infertility
Semen shipping – Cooled and Frozen
Other services in conjunction with board certified theriogenologist Dr. Joy Altermatt:
Innovative Solutions for breeding challenges:
Mares for which multiple foals are desired and/or can't carry a foal to term
Mares that have failed conventional embryo transfer programs and/or have severe uterine/cervical abnormalities
Sex determination of desired foals
Preserving valuable genetics
Obtaining foals from deceased mares and stallions or stallions to be castrated
Embryo transfer involves the conventional breeding and collection of mare's embryos and transfer into a recipient
Oocyte retrieval is an out-patient procedure involving transvaginal ultrasound-guided collection of eggs from mares for the purposes of in vitro embryo production
In Vitro embryo production (intracytoplasmic sperm injection or ICSI) is in vitro equine fertilization involving the microinjection of a sperm (of client's chosen stallion) into the mare's egg to aid in the development of an embryo
Embryo genetic sex determination involves the sampling of an embryo to determine sex and potentially, heritable diseases
Fetal sex determination (after 60 days gestation) allows more planning decisions for the client knowing the foal's sex
Embryo cryopreservation is the freezing of embryos obtained from the mare or in the in vitro process
Testes harvest (sperm collection) includes removing testicles from a deceased stallion (or from conventional castration), collecting epididymal sperm and freezing
Ovary harvest (oocyte collection) includes removing ovaries from a deceased mare (or from conventional ovariectomy), collecting oocytes from follicles, maturing them in vitro and performing ICSI
The Equine Center prides itself on offering progressive solutions for all breeding needs for both stallions and mares.
No matter your need, The Equine Center is ready to help with talented and expert staff offering innovative solutions for your mare or stallion.